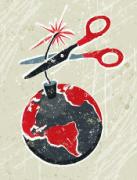 Climate Finance
At the 2010 UN Climate Summit in Cancun, agreement was reached to establish a "Green Climate Fund" (GCF) to reduce climate vulnerability in developing countries. The first meeting of the GCF Board will be held this year. The World Bank has been appointed as the interim trustee of the fund for a period of three years.
Read more.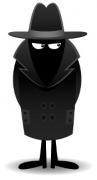 Debt Crisis
The global financial crisis has focused attention on the debts of countries such as Greece and the austerity measures that are causing enormous human suffering. Lost from the headlines, however, is the fact that developing countries were also hit hard by the financial crisis.
Read more.
Tax Justice Resources
Halifax Initiative has prepared an annotated bibliography of tax justice books, articles, educational materials and useful links for use by students, researchers and activists.